This company was established in order to change and save as many people's lives as possible. Making fast and effective therapy and treatments available instantly through employers.
We are able to enhance physical, mental and intellectual health and wellness while allowing organisations to provide a benefit that really matters. Empowering workforces throughout the UK and most of all making a difference to thousands of individuals, families and organisations.
Rapid Transformational Therapy
We are the only membership platform offering this fast and effective therapy method as an option for members and also utilising this therapy within workshops and webinars.
RTT is an innovative and critically acclaimed therapeutic approach drawing upon powerful tools and techniques to offer fast, long lasting results.
We offer your employees a benefit that will truly make a difference.  We monitor your employees' wellbeing needs to ensure they access the resources that suit them through our wellness tracker tool.
Through utilising our services, your employees will be more motivated, healthy, engaged and present.  Our resources are able to empower them to heal and be more confident and resilient. 
Your staff are the powerhouse of your organisation, and we aim to take care of them so they can take care of your business.
How we help
Organisations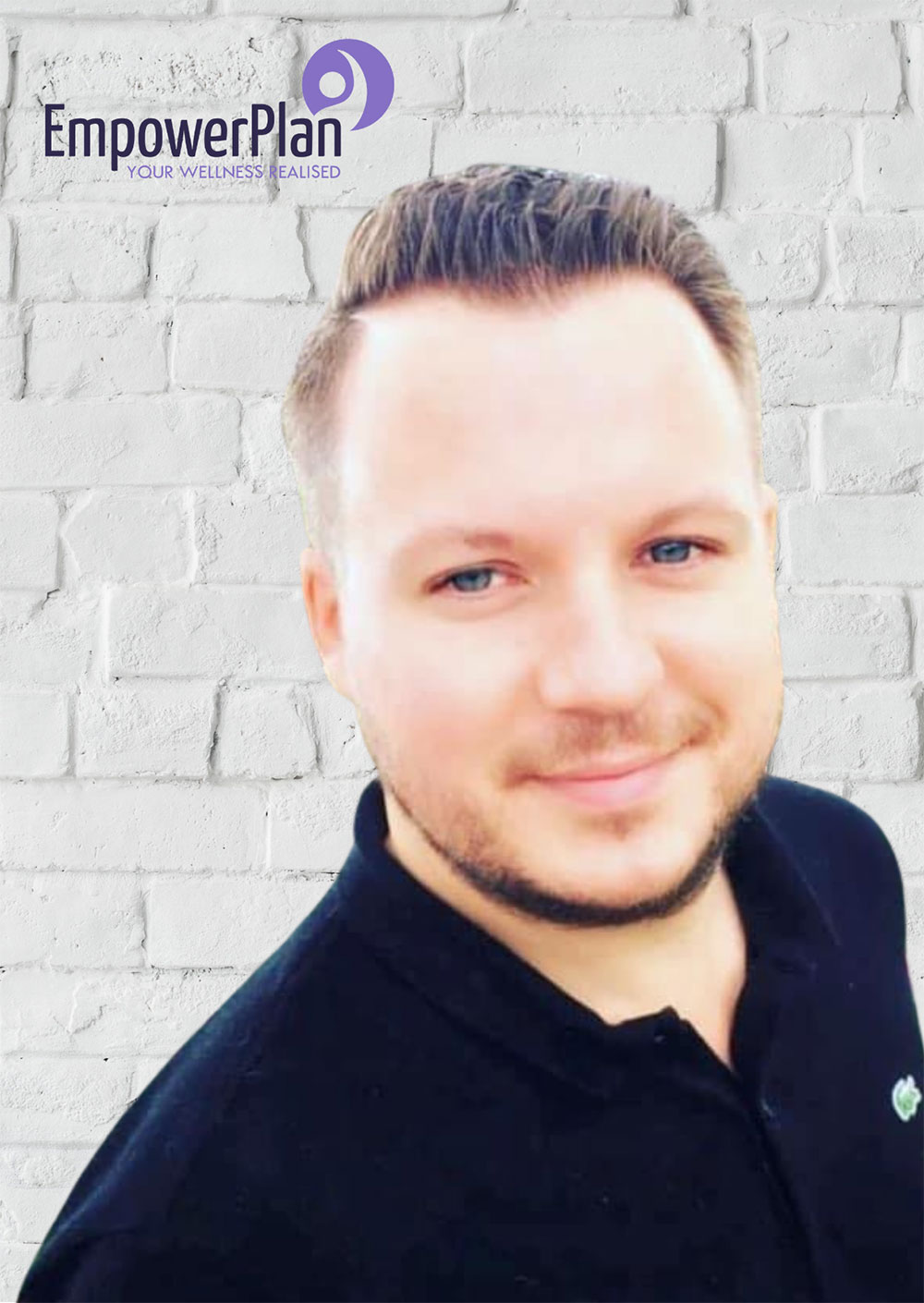 Going deep into the underlying cause of this phobia was something different to any other therapy I have had which I feel makes RTT such a great success. I would highly recommend this therapy and all credit to EmpowerPlan and the Therapist, who was very calm and understanding and put me at complete ease. What a great experience!
Single Session for public speaking
After having RTT sessions, I feel like I have gone from strength to strength.  It saved my life.
Two Sessions for suicidal thoughts and depression
An RTT session with EmpowerPlan changed my life and I can't thank them enough for making this therapy available to me.
Single Session for mindset during fertility treatment
The RTT session was a way for me to bring thoughts and feelings that I had buried back to my mind in order for me to actually deal with them effectively.  It was such a thought provoking and powerful change to my mindset.
Thought provoking
I found the group session very informative and the trainer sincere in her delivery of the Anxiety workshop. The tips and techniques for dealing with heightened anxiety will come in useful in everyday life as I'm sure the RTT recording will too, for the future.
Useful in everyday life
I actually found the workshop really interesting and helpful, and I'm sure I will use some of the tips and techniques I learned.
Helpful
I really enjoyed the group workshop and have already used the breathing technique we learned less than 24 hours afterwards."
Enjoyed the group
Burnout! What is it, and why has this condition become a huge problem for so many employers? 

People are more frequently reporting issues of overwhelming stress and burnout within the workplace. But […]

Read more

Tap Into Your Innate Happiness!

We can choose to be happy now, amidst the bills, care of family and loved ones, whilst weeding the garden, whilst working through a 'To-Do' list, because this is the life lived now. Our birth right is happiness, comprised of moving moments of wonder if we take the leap inside and tap into our true nature.

Read more

Grief through the matrix of yoga

Bereavement is a messy business. It chews us up, hollows us out and folds us in two.

Read more